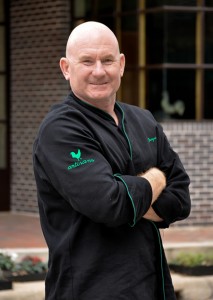 Chevalier de l'Ordre National du Mérite Agricole de la République Française
Knighted as Chevalier of the Agricole National Order of Merit from the French Republic
Born in North Africa "Sidi-Bel-Abbes" and raised in France by Polish grandparents, Chef Jacques Fox demonstrated an early aptitude for cooking even before graduating from high school. To help expand his culinary knowledge Chef Jacques attended a two-year program at the College D'Enseignement Techniques in Tulle, France after high school. After completing his training in 1975 Chef Jacques moved to Paris where he took his first chef position at Maison Prunier, a world-renowned seafood restaurant. In 1976 he joined Elitair Maxims where he was promoted to executive chef after four years. In 1983, Chef Jacques left Paris to work for Club Mediterrainnee (Club Med) where he had the opportunity to further expand his skills and understanding of global cuisine at luxury resorts around the world including those in Kamarina, Sicily; Noumea, New Caledonia; Port-au-Prince, Haiti; Farakulafushi, Maldives Islands; Kos, Greece; Eilat, Israel; Cooper Mountain, United States; and Les Menuires and Tignes, France… (click "read more" above)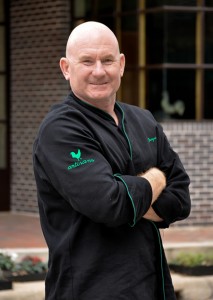 After leaving Club Med Chef Jacques moved to the United States and worked at several properties including the four-star Hotel Bentley in Louisiana; Moody Gardens, a multi-million dollar property in Galvestion; the Wentletrap Restaurant in the five-star Tremont House Hotel in Galveston and the Conrad N. Hilton College of Hotel and Restaurant Management at the University of Houston. During his time as executive chef at the University of Houston, Chef Jacques was oversaw the food and beverage program for the school as well as the 86-room University of Houston Hilton Hotel and Conference Center, which has 30,000 square feet of event space, two full-service restaurants and a wine cellar. Chef Jacques also served as Executive Chef for the Briar Club, a city club in the posh River Oaks neighborhood in Houston, Texas and as Executive Chef at the world-class Miramont Country Club, a planned luxury resort and residential community in Bryan, Texas. Most recently Chef Jacques was the Executive Chef and food and beverage director at Briarcrest County Club, 125-acre resort providing exception service for over 50 years to the Brazos Valley community of Texas. In addition to his culinary work, Chef Jacques holds several educational titles including a certified hospitality educator (CHE) designation from the American Hotel and Motel Association Educational Institute and a Certified Executive Chef (CEC) title. He is also a member of La Confrérie de la Chaîne des Rôtisseurs where he held the title of Conseiller Culinaire des Etats-Unis. This title afforded Chef Jacques the opportunity to visit numerous culinary schools including those in Vienna, Austria; Istanbul, Turkey; Paris, France; Cape Town, South Africa; Bermuda, Calgary, Canada; and Singapore. He currently holds the designation of Conseiller Culinaire Honoraire des Etats-Unis Conseil D'Honneur and has served as the National Board Member In-Charge of the Young Chef Competition for seven years. As Chef Jacques strongly values educating future chefs he guest lectures to students enrolled in the University of Houston's highly respected Hotel and Restaurant Management program through the Barron's International Dinner Series. He also coordinates a cooking series with Houston-based radio stations FM 99.1, FM 96.5 as well as Team Tough Conrad N. Hilton continuing education classes. This series covered a wide variety of topics from Army Club Management to Bed and Breakfast operations. His other educational endeavors include serving as the Director of Education for Alain & Marie Lenôtre Culinary School in Houston Texas, where the focus is on classical French cuisine with modern techniques. Chef Jacques has also participated in United (formerly Continental) Airlines cooking workshops, various wine tastings and their Chef-on-Board call. In 2010 Chef Jacques collaborated with David and Sylvain Denis to bring innovative French dining to Midtown Houston through Artisans Restaurant, which opened in 2012 to great critical acclaim. Chef Jacques spends his free time cultivating his love of all water-related sports and spending quality time with his family.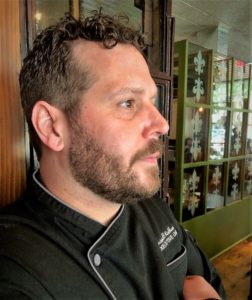 A native of Louisiana, Russell Kirkham grew up hunting and fishing on the bayous where he learned to butcher and cook the wild game he caught. As his passion for culinary knowledge grew, he looked to his grandmothers for inspiration. (click "read more" above)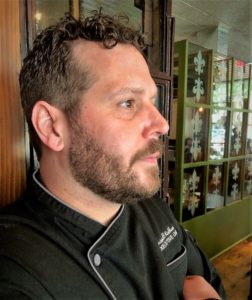 They taught him an appreciation for cooking traditional Cajun food as well as the importance of seasonal, fresh ingredients. At 18 Chef Russell was given the opportunity to work in his first professional kitchen at the Atrium Hotel, which is the only full-service hotel in Monroe, Louisiana. After working for several years honing his skills and creativity Chef Russell moved to Houston to attend the prestigious Art Institute of Houston in pursuit of a culinary arts degree. While in school, he was exposed to Houston's rich and varied culinary and restaurant environment. Since graduating Chef Russell has had the opportunity to work at many well-known Houston restaurants including Noe Restaurant, Max's Wine Dive, Brasserie Max & Julie, Beaver's, Feast, and Divino Italian Restaurant. Chef Russell brings his passion for classic French food highlighting seasonal, fresh ingredients to Artisans.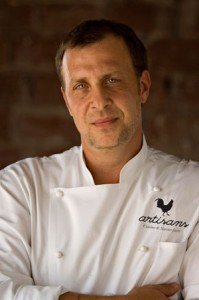 Food has been a central ingredient of Chef David Denis' life from the very beginning. Chef David was born and raised in the Provence region of France, in the French Riviera town of Le Revest les Eaux. He often spent summers helping his grandmother, Mémé, in her brasserie in La Seyne or with his mother in her restaurant in Le Revest les Eaux. …(click "read more" above)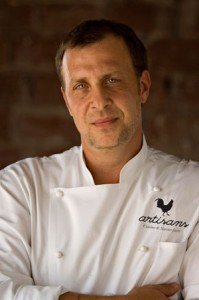 This strong culinary background prepared Chef David for his journey into the flavorful Mistral winds, which influenced the name of his signature restaurant, Le Mistral, featuring French cuisine located in West Houston.
Chef David's culinary journey began at the young age of 17 when he finished first in his class in culinary arts at the École du Beausset in Beausset, France. He then attended culinary school in Blois, while working nights and weekends at the four-star Hostellerie La Caillère. From there he trained at the famed Hôtel le Carlton International in Cannes, France, where he held the honor as the youngest saucier.
Furthering his culinary skills Chef David became head chef at Restaurant le Bois de Lune-Montvenix in Savoie at 20, where he had sole responsibility for food preparation and financial management of the restaurant. He then served for three years as a chef at Hotel le Gasthof Baren in Switzerland. Chef David landed in Houston in 1995 where he spent five years as a private chef for a prominent family where his responsibilities included creating and organizing banquets, as well as private parties at the family's various homes around the world. This experience challenged him to adapt his recipes to locally sourced ingredients found in exotic locales while meeting the family's special requests.
Chef David has won numerous awards for his cooking in France and has been recognized in the French regional press as superior in his culinary skills. He is a certified Master-Level Chef by the Culinary Institute of America. Chef David's superb French culinary skills were again recognized in 2001 with his induction into the renowned Confrerie de la Chaîne des Rotisseurs. He was nominated three time as Up and Coming Chef for My Table Magazine.
Chef David is generous with his time and talent, contributing to numerous fundraisers and events throughout the year. He also believes strongly in fostering the new generation of chefs and has served as an instructor at the Alain and Marie LeNôtre Culinary Institute and often allows students to hone their skills at Le Mistral.
In addition to their signature restaurant Le Mistral, Chef Denis and his brother Sylvain were given the opportunity to partner with Chef Jacques Fox to create an innovative French cuisine restaurant in Midtown Houston. Their venture, Artisans Cuisine and Savoir-Faire opened in 2012 to critical acclaim.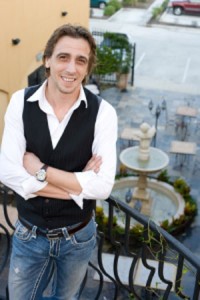 Like his brother, Chef David, Sylvain Denis was born and raised in the Provence region of France, in the French Riviera town of Le Revest les Eaux. His first taste of restaurant life was through his grandmother, Mémé, in her brasserie in La Seyne, and at his mother's restaurant in Le Revest les Eaux… (click "read more" above)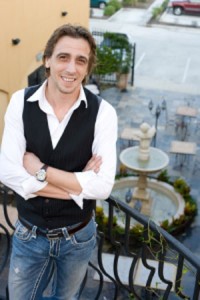 Although he is deeply entrenched in the restaurant business now, his first love was architecture. Prior to coming to Houston to establish Le Mistral, an award-winning French cuisine restaurant in West Houston, with his brother, Sylvain worked as a project manager for three years with Eiffage 2000 Fougerolle Group, a leading construction and civil engineering group in France. Sylvain was able to use his architectural experience and education to help design Le Mistral's new location.
Once he decided to follow his dream of a culinary career, Sylvain received extensive training at Prom'Hote School of Le Manoir. He then went on to work as a waiter at the Château de la Chèvre d'Or in Eze. He also served as Chef de Rang and sommelier at the four-star La Scala restaurant at Hôtel Noga Hilton Resort in Cannes. He has applied his extensive restaurant experience and vast knowledge of wines to turn Le Mistral's wine collection into one of the highest rated in Houston. He also manages the front of the house for Le Mistral and has played an integral role in its continued success.
In 2010 Sylvain and his brother were given the opportunity to partner with Chef Jacques Fox to create an innovative French cuisine restaurant in Midtown Houston. Their venture, Artisans Cuisine and Savoir-Faire opened in 2012 to critical acclaim.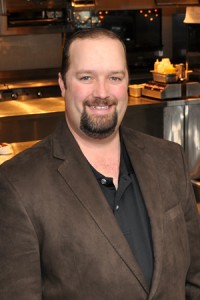 One brief sentence, "Hey Jacques, let me know if you ever want to open a restaurant together," lead to Jason Schickedanz's entree into the fascinating world of restaurant ownership. Jason is no stranger to the food industry having been raised on a working ranch and owning a farm in the Texas Panhandle… (click "read more" above)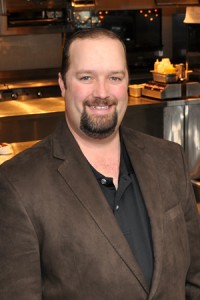 However, his previous experience was limited to the production side rather than the service and retail side.
Luckily Jason has an extensive background and strong interest in developing and growing businesses, which have served him well with Artisans. Jason's first foray into business lead to the creation of AgForce, Inc, a hugely successful government consulting firm which has been recognized as one of the fastest growing Aggie owned businesses in the world. His success with AgForce has allowed him to grow his business portfolio and buy numerous other companies including Perryton Aviation, Inc.
In addition to Artisans, Jason has partnered with the Denis Brothers at Foody's Gourmet, selling hard-to-find gourmet items. He currently is involved in numerous industries including government consulting, production agriculture, aviation services, insurance, real estate and restaurant.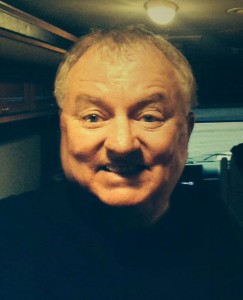 With no prior restaurant experience Texas native Chuck Neas decided to enter the fascinating world of restaurant ownership based on conversations for a potential venture with his dear friend Jason Schickedanz. Together they both decided to invest in Artisans… (click "read more" above)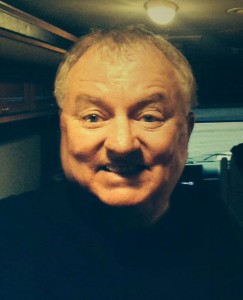 Luckily Chuck has a natural inclination and love for business that has served him well with Artisans. After graduating from Texas Tech University, Chuck founded Arkhoma Transports, which provides transportation for oil field fluid and vacuums. Arkhoma has been in business for 33 years and is headquarted in Perrytown, Texas. The business also has yards in Oklahoma and Kansas.
While not working Chuck enjoys spending time with his grandchildren and indulging his love of muscle cars.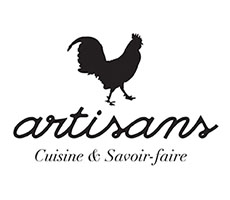 French national emblem, The Gallic Rooster or
coq Gaulois
is a symbol of the French nation and history, in addition to its land and culture. (click "read more" above)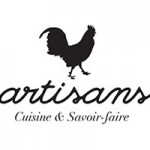 Along with Marianne of France and the lily, the Gallic Rooster symbolizes France and the French people, and he often appears on official seals.
Gallus (in Latin): Its association with France dates back from the Middle Age and is due to the play on words in Latin between Gallus, meaning an inhabitant of Gaulle, and gallus, meaning rooster.
Its crowing at the dawning of each new morning made it a symbol of the daily victory of light over darkness and the triumph of good over evil.
That is why, during the Renaissance, the rooster became a symbol of France as a Catholic state and became a popular Christian image on weathervanes, also known as weathercocks.
Then the popularity of the gallic rooster as a national personification faded away until its resurgence during the French Revolution (1789).
The Gallic rooster had been a national emblem ever since, especially during the Third French Republic. The rooster was featured on the reverse of French 20-franc gold pieces from 1899 to 1914.
For many people, the rooster symbolizes bravery and boldness as he defends the flock against all comers, along with virility. In France, roosters were often used to decorate church bells and watchtowers, since the rooster symbolizes vigilance, as he wakes at dawn to alert people to the start of the day.
Today, it is often used as a national mascot, particularly in sporting events such as football (soccer) and rugby.
Le Coq Sportif ("The sporty rooster"), is a French manufacturer of sports equipment using a stylized rooster and the colors of the French tricolour as its logo.