Le Saint Valentin – Wednesday, 14 February.  5:00p – 10:00p  6 Courses – $140pp + Tax and Gratuity.  Credit card required for all reservations.  Call the restaurant at 713.529.9111 or click here to book your reservation.
---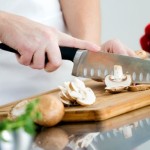 Learn the fine art of innovative French cuisine as you work alongside Chef Jacques Fox – on the front lines of the Artisans kitchen.
Cooking class includes: complimentary glass of wine and Artisans Chef jacket with logo. You choose the topic to master: knife skills, cooking methods, sauces or fats & emulsions. Afterwards, enjoy a three course meal at La Table du Chef.
Offered Monday-Thursday, 5:00-9:00 pm; minimum of 2 persons; maximum is 4. The cost is $250/per person. Must register at least two weeks prior to the class.