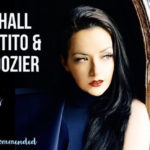 Jazz Night.  Every Friday Night 6:30 to 9:30pm.  Join us at Artisans for an evening of Jazz music and great food.  Call the restaurant at 713.529.9111 or click here to book your reservation.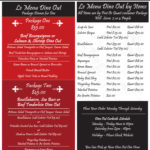 Dine Out Menu– Until further notice, we will be providing a special Dine Out Menu for our guests due to the crises that has befallen the country. We will be offering this menu Monday – Friday from 12:00pm to 8:00pm and Saturday from 5:00pm to 8:00pm.   Call the restaurant at 713.529.9111 to place your pick up order or you can always use Uber Eats or GrubHub. Thank You for your support.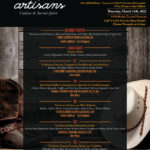 Rodeo Wine Dinner – Thursday, March 11, 2021, Starting promptly at 6:45 pm. Since there is no Rodeo this year we thought we would bring a little Rodeo to Artisans. Our own Executive Chef Russell Kirkham has curated a beautiful tasting menu paired with medal placing wine from the Houston Rodeo. $118 per person + tax and gratuity. Call the restaurant at 713.529.9111 to book your reservation.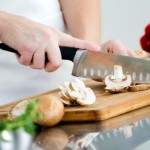 Learn the fine art of innovative French cuisine as you work alongside Chef Jacques Fox – on the front lines of the Artisans kitchen.
Cooking class includes: complimentary glass of wine and Artisans Chef jacket with logo. You choose the topic to master: knife skills, cooking methods, sauces or fats & emulsions. Afterwards, enjoy a four course meal at La Table du Chef.
Offered Tuesday-Thursday, 5:00-9:00 pm; minimum of 2 persons; maximum is 4. The cost is $250/per person. Must register at least two weeks prior to the class.
Call Suzanne at 713-529-9111